Introducing Feast Matakana, a series of events for everyone to sample, taste, learn and experience the delicious food and drink produced in the Matakana region.
Feast Matakana is about showing off the local producers and growers and how they work with the local eateries; giving you a match made in heaven, when it comes to their menu options.
Get ready for three weeks of Feast events for you to enjoy!
Thanks to our amazing sponsors!
Monday 24 September
Makoto Tokuyama -
Japanese Seafood with Style.
Feast on Japanese seafood while overlooking the ocean. Makoto Tokuyama of the renowned Ponsonby restaurant, Cocoro will prepare several superb seafood dishes in his inimitable style. A short demonstration and 'ask the chef' session will be followed by a seafood lunch in the Omaha Beach house of Murray and Lauraine Jacobs. Local fish, local wines and so much Japanese flair and style.
TICKETS SOLD OUT!
Tuesday 25 September
Ben Bayly –
Fresh countryfare from Brick Bay Farm
A hit at 2017 Creative Matakana lunch series, Ben Bayly returns to the home of Richard and Christine Didsbury at The Big House at Brick Bay to cook up a storm with fresh produce from the farm and local producers. Ben is the culinary whizz at The Grounds in Henderson and oversees the menu at the ever popular Baduzzi in the Wynyard Wharf precinct. All food will be matched to Brick Bay wines and local chocolate guru Nico Bonnaud from Honest Chocolat will be working on a delicious dessert!
TICKETS SOLD OUT!
Please note. All lunches are strictly by reservation only and there are 15 places at each. No dietary requirements can be catered for, owing to the small number of guests. Event commences at 11am and should be finished by 2pm. Booking for more than one of the lunches? Please create a separate booking for each venue. There will be no refunds available for cancellations.
Questions: email lauraine@laurainejacobs.co.nz
Friday 21 September
brick bay art x food
This is an exciting collaboration where Brick Bay Chefs Cam Cook and Rohan Horner along with Honest Chocolat's Nico Bonnaud, will create an interactive menu in response to works of art presented in The Glass House.
Of course, they'll be working with Brick Bay's own produce and ingredients from the farm to create these stunning dishes. This is an evening not to be missed.
TICKETS SOLD OUT!
Saturday 22 September | 4-6pm | Reds
Saturday 29 September | 4-6pm | Rosé
Saturday 13 October | 4-6pm | Whites
Matakana wine tasting
James Graham from Takatu vineyard will host informal wine tasting at The Vintry, offering a flight of 5 Matakana wines $10 per person.
A mix of wine varieties and styles, try something local that you haven't maybe tried before, and take a chance to talk about them in a relaxed informal setting.
Thursday 27 September
Sawmill Brewery X Monmouth Glass Studios
Smoko Room Chef Will Michell will work with artist Stephen Bradbourne of Monmouth Glass Studios to create a five course meal matched with Sawmill beer and featuring five local producers - Matakana Olive Oil, Leigh Fisheries, Matakana Oysters, Whangaripo Buffalo and Charlies Gelato.
Thursday 27 September
A WILD DELICIOUS FORAGERS LUNCH
Book a ticket for this one off spring foragers lunch with Amber Rose and Kate Arbuthnot. We will be taking you through a morning of foraging and cooking your lunch on fire. The price includes, foraging, lunch and wild teas.
Saturday 29 September
the farmers daughter: FOOD TALK + BOOK LAUNCH
Well-known local food author and Listener food columnist Lauraine Jacobs will be joined by Cuisine Magazine Editor Kelli Brett in an enlightening discussion on current food matters, recipes, the restaurant world and other culinary issues as they celebrate the official launch of Lauraine's new book, ALWAYS DELICIOUS, Favourite recipes from the Listener. A glass of wine and canapes will be served. Books will be available for signing and purchase.
5pm to 6.30pm at The Farmers Daughter, Omaha Beach.
TICKETS SOLD OUT!
Friday 5 October
taste of plume - long table dinner
Set menu of amuse bouche, choice of 4 mains, dessert platter. Wear colourful attire and be entertained by live music!
$65 per person, not including beverages.
First Seating : 40 Seats at 6 pm
Second seatng:40 Seats at 7.30 pm
To book please email Plume Restaurant reservations@plumerestaurant.co.nz
Saturday 13 October
rothko
Get your ticket to the launch of Matakana's newest Garden Bar. Join us anytime from 4-8pm for a tasting board and beer or wine match. Think breaded oyster Po Boys, fried chicken and Wagyu cheeseburgers while enjoying live music under the palms.
Sunday 14 October
Honest chocolat birthday movie screening
Calling all chocoholics! Matakana Cinemas together with Honest Chocolat will be screening the charming film Chocolat at a one-off event on Sunday 14th October, to celebrate the 1 year anniversary of the opening of Honest Chocolat in Matakana Village. Your ticket includes a hot chocolate, tastings, chocolate popcorn and a chocolate goodie bag to take home. Book early to avoid missing out, either through the Matakana Cinemas Box Office or online https://www.matakanacinemas.co.nz/movie/chocolat

Shuck it! And come to the Oyster and Wine Festival Matakana this year.
Local oyster farmers from the Mahurangi Harbour will be shucking and serving their plump and delicious oysters au naturel, paired with local wines for a mouth-watering experience. If you're not a fan of these salty beauties, there will be other seafood and cuisine available to satisfy your taste buds. The all-weather event will entertain with live music, cooking and wine demonstrations, arts and crafts for the kids and of course, shucking competitions - let the oyster battle begin!
Taste the flavours of Matakana...
Local cafes, restaurants, wineries, and breweries will be creating sumptuous dishes & drinks to showcase our fantastic local producers and growers. Look out for the local wine & beer pairings to complete the Matakana flavour experience!
Feast Plate participants
Learn from our makers...
Learn first hand from some of our fantastic producers and makers, about what makes their products so amazing!
Saturday 22 September | 10am
Fermented Food with Amber Rose
Saturday 29 September | 10am
All about sustainable farmed Whitebait with Manaki Whitebait
Saturday 29 September | 10.30am
Kombucha with Delwyn from Daily Organics
Saturday 6 October | 10am
'The Village Table, recipes & stories from Matakana'
The Matakana School Cookbook team will be demonstrating and selling this spectacular community publication.
Saturday 6 October | 11am
swiss bliss chocolate demonstration
Saturday 13 October | 8am - 11am
'Always Delicious' book signing with Lauraine Jacobs & matakana village books
Saturday 13 October | 10am
batch 10 + c&c kitchen Slow cooked ribs
Saturday 13 October | 11am
matakana olive oil demonstration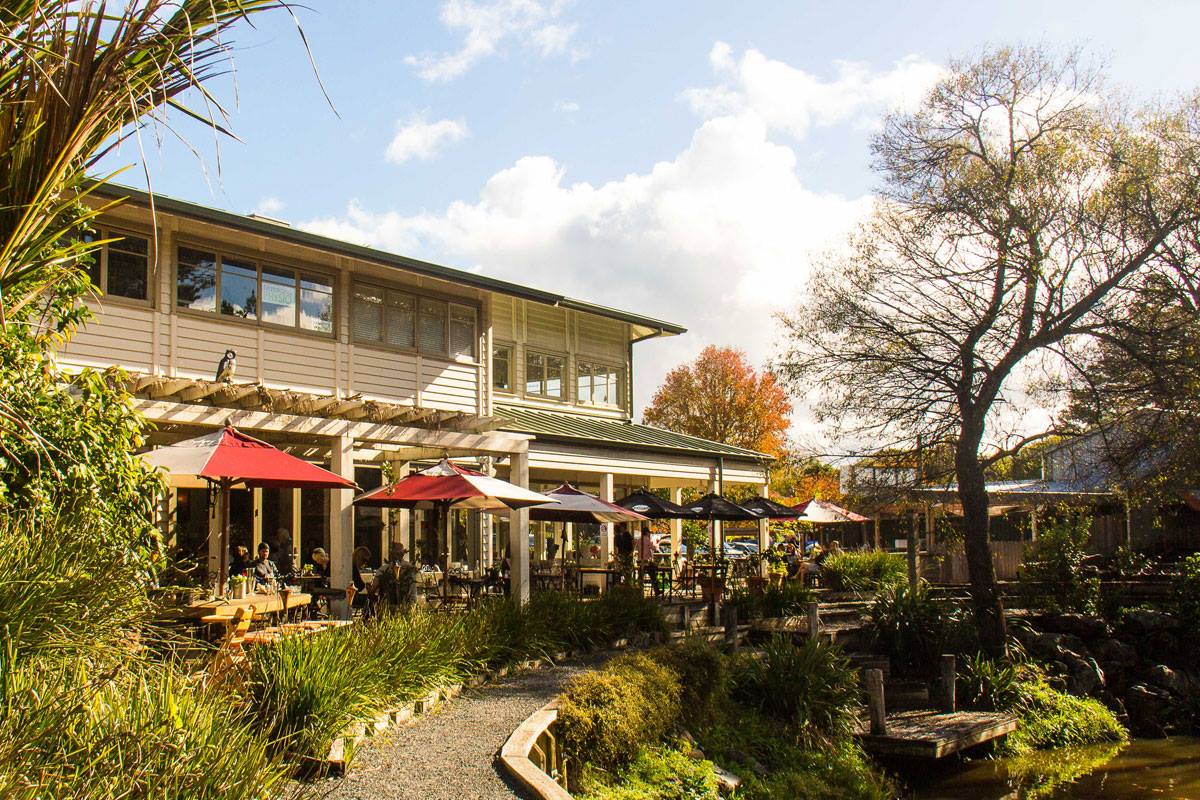 Explore...Taste...Sample...
Discover the delicious flavours of fresh Matakana produce and meet the makers and growers. The quality and care our passionate locals instil in the creation of their produce is evident in the taste sensations you will experience. Visit a local winery along with several local producers all in the comfort of an air-conditioned vehicle with a knowledgable local guide.
Meet colourful, talented locals along the way; enjoy their stories of how their ventures established and flourished.

Enjoy a delicious antipasto platter lunch at a beautiful winery - another opportunity to sample the delights of this region

Savor quality artisan foods hand-crafted with passion - handmade chocolates, Mahurangi oysters, gelato made with local berries, freshly roasted coffee beans and world-class olive oil. This tour must be good for you!

Along the way, soak up Matakana Coast's beautiful and diverse scenery. Rolling countryside, golden beaches, sunny coastline - this is our backyard and it truly is spectacular.
our producers AND growers
Meet our artisans...
Matakana is brimming with creative entrepreneurs who are passionate about what they grow & create especially for us to eat...drink... and share. There's nothing better then knowing where your food has come from and even knowing the personality behind it!
here's just some of our Producers and Growers...
If you'd like to know more about Feast Matakana or to get involved please send us your details on the form below, thanks!